Active News March 2021 Group exercise is back!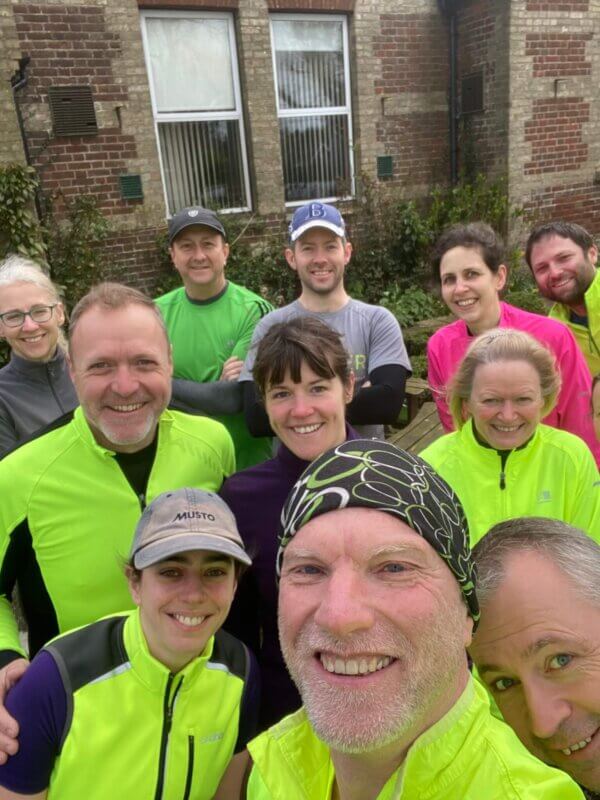 Welcome to Active news. Monday 29th of March was a significant milestone in the pandemic as well as the health of the nation, with travel restrictions being eased and, more importantly, the reopening of sports clubs and group exercise activities. It seems fitting that our first opportunity to meet in groups will likely be for the purpose of exercise, whether that is for a game of tennis, golf, an outdoor cross fit session, a bracing swim, or a group run. Exercising with a group is a great motivator, so perhaps now is the time to think about joining a group or club with the same fitness interests to help keep your fitness on track.
As an example a couple of years ago a group of like-minded runners and wannabee runners got together in my home village of Horsmonden to form Horsmonden Runners (catchy title). Many of the folk who joined us had never run before but are still running with us 2 years on. We have all improved our running fitness and made new friendships as a result of meeting together and we are looking forward to starting our social runs again soon. We welcome new members so if you are interested in running and local to Horsmonden look us up on Facebook or drop me a line. Otherwise check out your local clubs and groups for more information.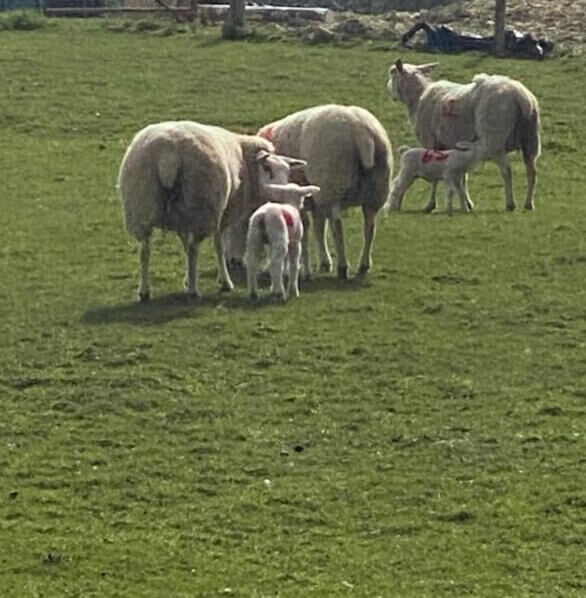 Spring lambs
Lambing season is here and so we have lots of cute lambs running around in the fields outside with their mums. Something to look forward to if you are visiting us soon!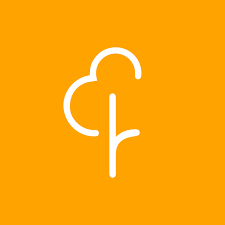 Park Run
It was my pleasure and privilege to participate in a runners focus group meeting this week organised by the Forestry Commission to look at the importance of running in the life of the national forests as part of the Active Forests programme, especially Park Run. Runners play an important role in providing important revenue for the national forest network and encouraging responsible use of the landscapes, assisting in planning of running routes which are friendly to the local environment. We are hoping that as a result Park Run will soon be returning to Bedgebury Forest, soon after Park Run as a whole restarts nationally. Watch this space!
You can find out more about the Active Forests programme here: –
https://www.forestresearch.gov.uk/research/active-forest-programme-evaluation/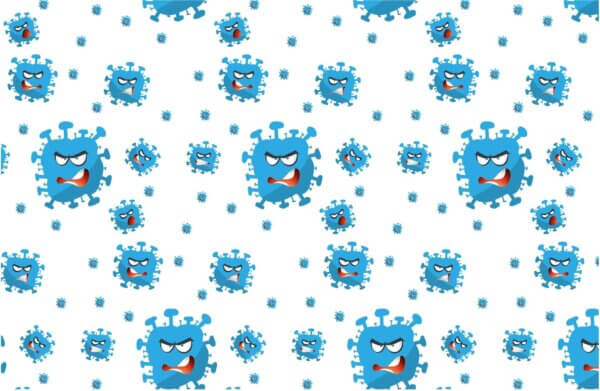 Covid update
If ever Podiatry doesn't work out, I reckon I could easily get a job as a speed cleaner. Having to clean and disinfect the treatment rooms after every patient used to take me half an hour, now I can whizz round in under 10 minutes! I think it will be a while yet before we can ease things off and mask wearing is going to continue for quite some time, but I am looking to when I can possibly start to allow use of the waiting area for visitors and bring other therapists into the Practice to increase the range of services we can offer.  All of course dependent on the national situation as it unfolds.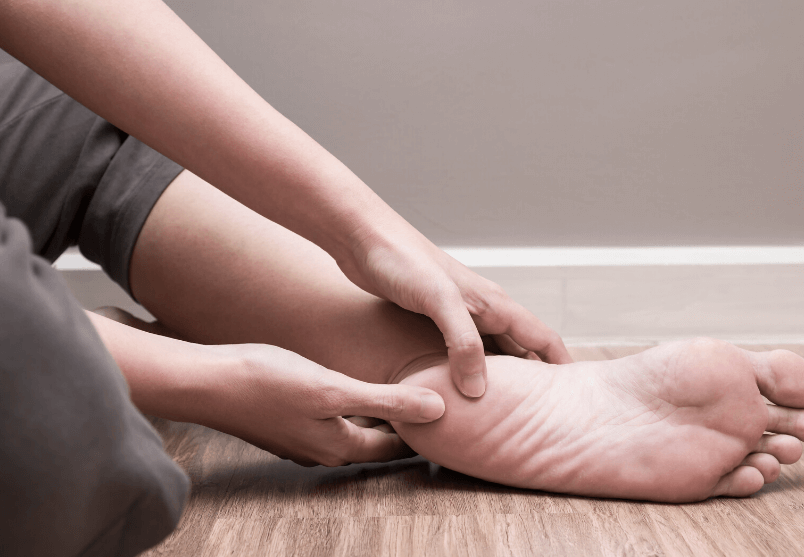 Heel pain – is it Plantar Fasciitis?
Heel pain is easily one of the most common conditions that I deal with on a weekly if not daily basis. Although Plantar Fasciitis, which is an inflammation of the fascia under the foot, is a common cause, it is not the only cause, and it is important to get the right diagnosis, not relying too much on Dr Google!
There are three main signs that your heel pain is caused by Plantar Fasciitis.
It hurts most first thing in the morning or after sitting down for a while and getting up again.
It hurts more after exercise than during.
It is painful under the heel on weight bearing, easing on rest.
If your heel pain does not have these key signs, it is probably not Plantar Fasciitis but something else. Getting the right diagnosis means you get the right treatment plan and recover more quickly as a result.
You can read my latest blog post about this subject here: –
And finally: –
The barriers in our way can sometimes seem huge and unsurmountable, whether that is a global pandemic, a painful injury that stops us enjoying our favourite exercise, or a massive ship blocking the Suez Canal and stopping us from getting our cheap goods from China! I think the man with the digger represents the epitomy of optimism in the face of overwhelming odds! However, the ship moved, we are getting through the pandemic, sports injuries do get better and the way ahead looks clear at last.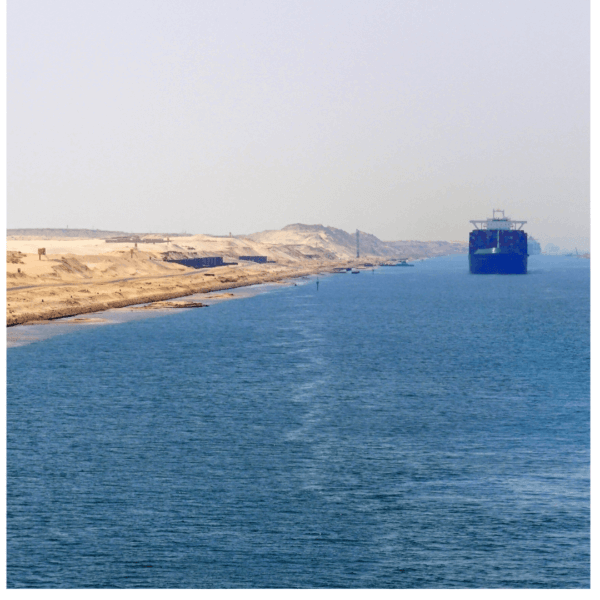 Enjoy the Bank Holiday weekend.
Take care and stay active.
Tim