Would I Benefit From a Gait Analysis?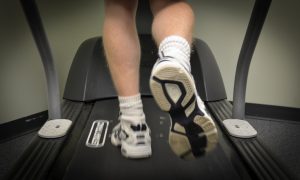 Gait analysis is literally watching you walk! The aim is to check movement patterns which may be contributing to injury or pain.
​This may be as simple as watching you walk up and down in the corridor using the Mk 1 Eyeball, right up to more complex assessments using a treadmill with multiple cameras to record data.
Which one do you need?
It really depends on what the problem is. If it is straightforward then a quick walk up and down may give me all the info I need. On the other hand if you are a runner I may want to look at your running style on the treadmill.  Here are some of the gait analysis tools I use to assess your gait:
​The Mark 1 Eyeball - watching you walk!
iPad slow motion video - the high definition camera on the iPad is excellent for capturing data and slowing it down so subtle movement patterns can be clearly seen
Pressure mat - this enables me to look at the forces going through the foot when walking barefoot across a special floor mat. It gives me useful information such as high pressure areas, relative speeds and any significant differences between the left and right foot.
Opto Gait (Coming soon) - using a treadmill with cameras situated at different angles to capture important data enables me to look at running technique and identify any movement patterns which may increase the risk of injury.
​
I have a small favour to ask you.

I produce these blogs for the benefit of the running community and I want as many runners as possible to benefit from these. It would really help me if you could take a moment to share these articles with your friends on social media and any relevant groups or forums that you may be subscribed to.

Please feel free to post any questions and comments if these blog post raise any issues for you. Thanks from a fellow runner!