Active Podiatry November/December Newsletter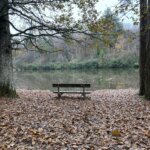 We are slowly heading out of the Autumn into the Winter season. I notice on my runs that the Autumn golds are turning to brown and the leaves underfoot are getting more mushy! It seems that we may have a difficult Winter ahead of us even though vaccines will soon be here to rescue us and help us get our lives back to normal. In these times exercise is more important than ever to improve our physical health, boost our immune systems, and just as important, take care of our mental health. Why not take advantage of the Black Friday weekend sales (which usually last for all of December!) to top up your Winter walking and running kit so you can get out and enjoy those cold Winter walks!
In this issue:-
Tier 3
Active Podiatry Christmas Offers
Winter Walking Boots
Laser Therapy at Active
Tier 3
At the time of writing, Kent has been put into the highest level of restrictions from next week, to be reviewed every 14 days. Whilst this undoubtedly makes life difficult for many individuals and businesses, you can be reassured that Active Podiatry will be carrying on as normal. As an essential medical practice we are exempt from closure under any of the current restrictions, and we are happy that we are maintaining a high standard of hygiene that helps to keep you as safe as possible during your visit to us. If you have any questions or concerns feel free to contact us.
Active Podiatry Christmas Offers
In the spirit of the Black Friday fun, we have some offers of our own running through December.
Orthotics
As usual for this time of year, we are offering 20% discount on additional pairs of orthotics if you have already been prescribed these in the past. This applies to custom made as well as stock orthotic devices.
Online shop discounts
As our online shop is new for this year, we thought we would celebrate by offering discounts on selected products throughout December. Our range of Gehwol Foot Cream products, especially the Winter Warming cream, make excellent stocking fillers! Enter the code ActiveXmas at checkout to take advantage of these offers. Click here to visit our shop and have a browse
Both of these offers are active throughout December and will expire on the 1st of January.
Winter Walking Boots
Thinking of getting into some Winter walking but not sure which boots to get? Here is a rough guide to selecting the right walking boot.
Size
Two things to bear in mind. Firstly, make sure there is some wiggle room for your toes. Your feet will expand as you walk so boots that are too tight may cause blisters or damage to your toenails. Secondly, bear in mind that you tend to wear thicker socks when walking in Winter, so make sure you have the right thickness of sock with you when trying them on
Grip
Obviously grip in the Winter is important, but that is a given for most Winter boots. If you are going full on hardcore and heading for the hills, make sure your boots are compatible with crampons.
Weight
The heavier the boot, the more protection offered. However, this can also increase fatigue in the feet and legs. If you are just looking to do local walks, then a light boot with decent insulation is probably more practical.
Waterproofing and ventilation
Again, this is probably obvious for the Winter, but poor ventilation in a boot can increase moisture from sweating inside the boot which can lead to wet feet even if the waterproofing keeps outside moisture from getting in. Gore Tex type boots usually cover both bases here.
Protection
It is important that your boots provide protection, not just against wet and cold, but also against damage from rocks stones and tree roots etc, as well as having a decent level of ankle support to protect against sprains and strains.
Looking for advice about choosing a decent Winter running shoe? Look out on our Instagram and Facebook accounts for a blog post coming soon.
Laser Therapy coming to Active
I am very excited to announce we have some new therapeutic equipment coming to Active in December. We have a medical laser therapy unit on trial, thanks to our friends at Celtic SMR, throughout December and early January. The new generation of medical lasers are achieving impressive results in the relief of pain caused by muscular, tendon, ligament and bone injuries. The treatment is quick, non-invasive, pain free and accelerates recovery. While the equipment is on trial and we are getting to grips with the new technology we will offering a limited number of free treatments in return for a testimonial if successful, so get in touch if this is something that you think may be beneficial to you or anyone you know.
And finally
Just a reminder that we offer treatment for all foot and ankle complaints, including routine foot care, nail surgery, verruca and fungal nail treatments as well as sports injuries.
We are open as normal Monday to Friday regardless of Tier levels and are continually grateful for your support in these difficult times.
Take care and stay healthy.
Tim Veysey Smith
Active Podiatry