Active Podiatry Up and Running Again!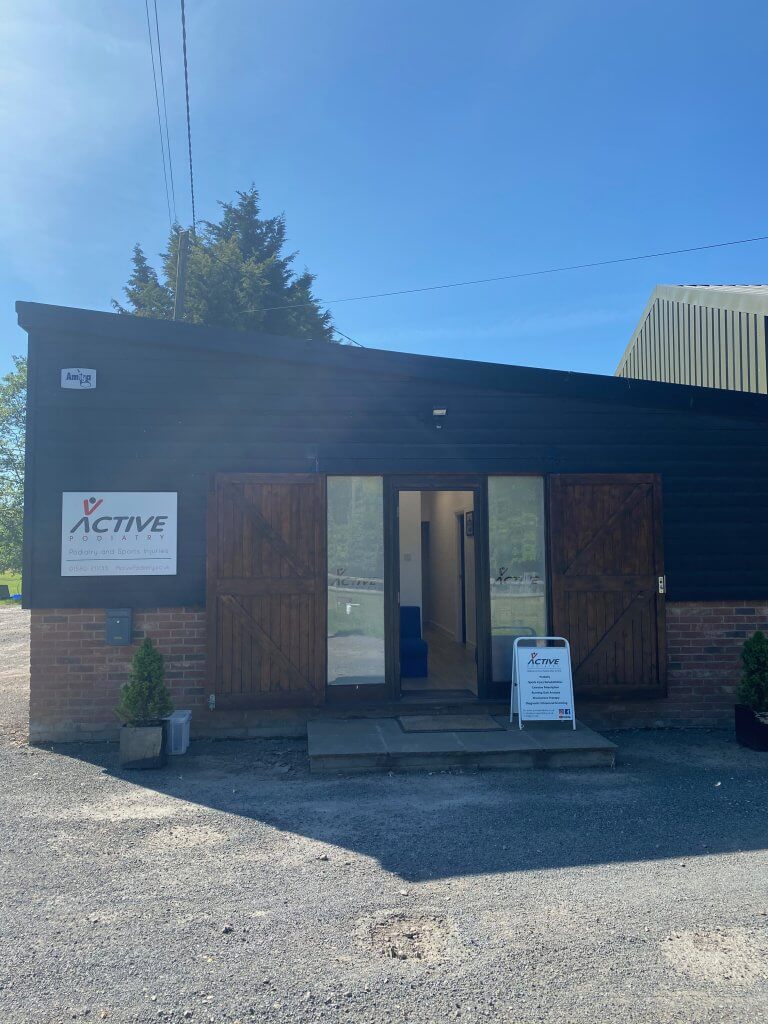 We are now fully open again following advice from the College of Podiatry, my professional body, and  the government. Of course we are not back to normal yet and still need to 'stay alert'. With that in mind we have put in place some extra protective measures at Active to reduce the risk of infection when you come in. Here is the information you need before booking an appointment.
Booking an appointment
You can book your appointment in the usual way, either online at www.activepodiatry.co.uk/online-booking, or by calling us direct on 01580 211133. Currently we are requiring 24 hours notice for bookings, this is in order that we can contact you beforehand to assess your requirements, and to give us time to prepare the clinic for your visit. Depending on the information you give us, we may need to change your appointment at short notice for health and safety reasons.
What happens when I come in for an appointment?
When you arrive for your appointment, we have introduced some extra protective measures to reduce the risk to yourself and staff at the Practice from contracting the Corona Virus.
Relatives and other escorts will be asked to wait outside the Practice unless for essential medical reasons or if accompanying a child. Sorry, but at least it is a pleasant place to wait while the sun is shining!
On arrival please wait outside in your car until someone comes outside to meet you. You can text the Practice on 07970 097883 to let us know you have arrived if you wish. Staff will be wearing PPE masks, gloves and aprons. We will be smiling underneath though.
You will be asked to put on a mask before entering the Practice. If you do not have a mask we can supply one at additional cost. There will be prizes given for the most creative mask designs each week.
We will take your temperature by infra-red non-contact thermometer before you enter the Practice. I deny this is just an excuse to buy a new cool gadget for the Practice.
Once inside the Practice, you will be taken straight to the treatment room and will be asked to disinfect your hands with soap and water or alcohol gel provided. You will be offered a skin moisturiser afterwards as that stuff can really irritate your skin after a while.
On completion of your treatment you will be taken to the reception area where you will be asked to pay your treatment fee by contactless card or phone payment, unless you have prepaid for your appointment. If paying by cash we ask that you put it in an envelope or plastic bag beforehand. We do not accept cheques. (Does anyone still use those?)
Whilst we do our very best to reduce the risk of infection to you during your visit, we cannot absolutely guarantee your safety and visiting the Practice is undertaken at your own risk. It may be worth considering whether an online video consultation would be better if you are concerned about the risk. That said, maybe you've had enough of being at home and just need to get out no matter what!
The current situation is fluid and we are regularly monitoring scientific and government advice as we go forward. We may need to make changes to our policies and your appointment depending on the circumstances.
Thank you for your cooperation during these testing times.